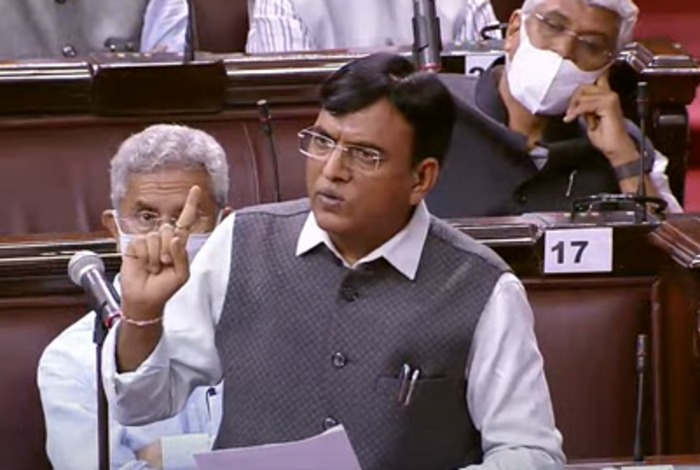 Union Health Minister Mansukh Mandaviya
, speaking in Rajya Sabha on the second day of the Monsoon Session in Parliament informed that centre and states have to work as "bhagidaars" (partners) to combat the third wave of the pandemic. Added that states have been asked to submit a plan and accordingly, funds will be transferred to enable preparedness.
Appealing to people to keep faith in the scientists, he shared that Zydus Cadila has applied for emergency authorisation to the DGCI. If they come into production, it will be a moment of pride as a DNA vaccine developed by Indian scientists.
In a short discussion on COVID-19 management in Rajya Sabha, the minister Manshukh Mandaviya said,"When we speak of the third wave, the 130 crore people should make a collective decision that we won't let a third wave hit our country. When there's a need to work together and implementation has to be done by the states, at that time we never said that this state failed or that state didn't do this. I don't want to do politics but many states have 10-15 lakh doses of vaccines with them, I have data."
Mentioning about availability of indigenously manufactured vaccines, Mandaviya said," The Serum Institute of India (SII) production capacity has grown and it is in a position to provide around 11 to 12 crores per month and Bharat Biotech is ramping up its production with 2.5 crore in July and 3.5 crores doses in August. Technology transfer to several companies has started and they will begin production in the coming days to reduce vaccine shortage in the country."
Talking about the data on COVID-19, Mandaviya said, "Centre compiles and publishes the data sent in by state governments. Our work is to publish that data and nothing else. We haven't told anyone to show less numbers (of deaths) or less positive cases. There's no reason for that."
Informing that trial for vaccines for children underway, he said, "Let's hope we can vaccinate our children soon."